Our Events and Group Training Classes
Class begins July 26, 2018
We are so excited to share this course with you…
"HOW TO KEEP YOUR INNER VESSEL CLEAN SO YOU CAN HAVE INNER PEACE!"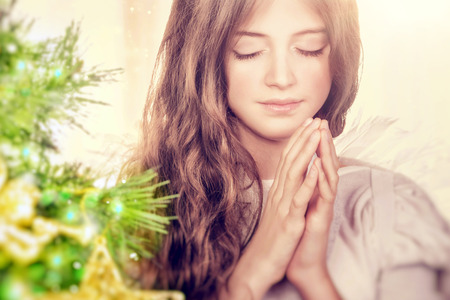 Do you every feel the heaviness of an issue or trial and can't seem to move out of the dark energy? Well, this course is designed for you. "How to get over your issues and get back to creating what you really want in your life. We are happiest when we are using our fullest capacity. So, let's get through our issues quickly and use our energy productively.
We are starting this week on July 26, 2018
Every Thursday for 5 weeks 6 p.m. – 9 p.m.
LOCATION: 47 Amber Rd, Saratoga Springs, Utah 84045
$25 an hour for 15 hours= $375
Text or call with any questions. RSVP to 801 369-1114
Meridian Healing Coach. 2018-2020 Certification and the additional fee is waived.
Credit card or a Flex Card. These hours count for your recertification as a
. You can pay with a
1.Learn methods for self-counseling and introspection.
2.How to heal your old story that is stopping your progression.
3.How to process yourself through pain or weaknesses.
4.Learn how to apply the right principle for the issue.
5.How to name what is going on in your life.
6.How all this healing fits into the Gospel of Jesus Christ!
7. How to improve the quality of your relationships.
8. How to use kinesiology to quickly heal and move on.
9. How to be your best self.
---
June 22 & 23, 2018
Youngevity's 2-Day Health Summit
$49.00 for both days – or Buy 2 Get 1 Free (3 tickets for $98.00)
Time: Friday, June 22nd – 11 AM – 5 PM,  Saturday, June 23rd – 9 AM – 5 PM
FREE! – Dr. Joel Wallach Health Seminar – Friday 7 PM to 9 PM
Location: Red Lion Hotel, 161 W 600 S., Salt Lake City, UT 84101
You won't want to miss hearing from our special guest speakers from Youngevity's Health Experts, The Corporate Office, and Industry Leaders!
Health Summit Day 1
Friday, June 22nd 11:30 am – 5:00 pm
11:30 am – Registration
12:30 pm – Sheryl Morley – "My Health Story"
1:00 pm – Rich Stocks – "90 For Life"
2:00 pm – Dr. Joanne Conaway- "Add On Products"
3:00 pm – Brett Bashawaty – "Good Herbs"
4:00 pm – Rick Anson- "Aquagevity"
5:00-7:00 pm – Break for Dinner
7:00-9:00 pm – Dr. Wallach' Health Seminar FREE
​
Health Summit Day 2
Saturday, June 23rd 9:00 am – 5:00 pm
9:00 am – Brenda – "Essential Oils"
10:00 am – Paul Kroto – "Weight Loss"
11:00 am – Tracy Wagstaff – "Eating Keto/Saveur
Spices"
12:00 – 2:00 pm – Break for Lunch
2:00 pm – "Harmony Health"
3:00-5:00 pm- Ben Fuchs "The Body is a Healing
---
Next Date To Be Announced
Meridian Healing Methods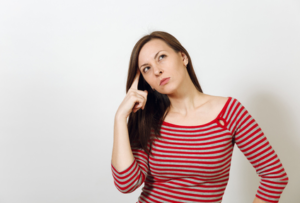 Come join us for some Antioxidant Hot Chocolate and or Herbal Tea and demonstrations on Meridian
Healing Methods by Cliff and Judy Dunston. Tuesday, at 6:30 p.m. Cliff will be doing
healings methods for the body and Judy will be doing healing methods for the Soul.
Please RSVP by
TEXT 801 369-1114 Judy's Cell. We will be excited to see you! 
Everyone has a story and sometimes we need to examine that story to see if our Old Story is serving us
in an empowering way. Or maybe our Old Story is being repeated in destructive ways and needs to be
healed. Are we over-concerned about:
The Past
Other People's Opinions
False Beliefs
Relationships Troubles
Money Issues?
There are amazing principles and processes to get past these issues and you can feel lighter and closer to the Light. Being able to know which principles to apply to the issue makes the healing long lasting and sustainable. Come and learn with us.
You will be surprised how using these methods can heal and transform the body and the soul so quickly.
We can be relieved of pain and unrest in our bodies to finding relief and relaxation.  We can shift from a
place of being troubled by an issue to seeing hope and change and solutions. You will learn what
principle to apply to the issues, so you can sustain the healing. It is fun and interesting. Plus, as bonus we
do the emotional clearing too.
Everyone that joins us will receive an appointment for a free one-half hour phone consultation on painting
a vision for your own personal development journey of transformation with Cliff and Judy.
It would be a pleasure for us to give you the support in attaining your goals, dreams, and desires. Plus
help you heal any blocks or issues that might be holding you back. Let's empower your life together.
We will be holding a demonstration event. Tuesday, February 13, 2018 at 6:30 p.m. We are excited to
see you there. Love and blessings to you from Cliff and Judy.
Please RSVP by
TEXT 801 369-1114 Judy's Cell. We will be excited to see you! 
The Presenters
Cliff Dunston is a Master Lymphologist, uses Acupressure, Reflexologist, Reiki, Qigong Master, and many
modalities for healing.
Judy Dunston is a Certified Clinical. Hypnotherapist, Addiction Specialist, EFT, NLP Master, and uses
development psychology and many more modalities for healing.
January 20, 2018 – Meridian Healing Methods
Do you ever feel that you would like to have simple and easy Principles and Processes for you own life and physical health, and share it with your family, friends and clients? Well, there is a way. You will be Certified as an Energy Healing Coach, and an Educational Healing Coach In a 40-hour Certification Course 101 Taught by Cliff and Judy Dunston M.L, C.H.T., C.A.S The course will be taught every Saturday evening for 40 hours January 20, 2018 from 5:30 p.m. – 9:30 p.m. for 10 weeks. Can you imagine your life with more happiness and abundant living and inner peace because you have spiritual healing tools to move through trials, issues and ailments and you can help others to have the same too? The fee is $1600 and for every person you bring that registers, you will get $100 off, and you will get a free Meridian Health Book too.
Subjects to be taught:
How to use the Meridian Health Book and many Handouts with hours of hands on experiential learning. You will have an opportunity to be worked on as well.
Lymphology and its many uses to release toxins and pain.
Acupressure, with Essential Oils support.
Illustrated class manual showing charts on Auricular acupoints, Meridian acupoint charts for the Hands, Feet, and Spine (all new).
Acupressure and reflexology for opening up meridians and balancing the body.
Reiki contact and distance work with acupressure, and Cranial work.
Understand Chakras how to align them with the endocrine system.
Learn Kinesiology and how to identify patterns with handouts and models to use.
How to use Spiritual Healing processes for emotional issues, to release the old story and to now transform and empower your life with spiritual principles.
With handouts, how to name and release weaknesses and turn them into strengths
Understanding levels of development and maturation and how it applies in healing.
Have years of experienced mentors share the "Cream Right Off the Top" in healing work that will save you time in your own healing journey. And much, much more!
What people say about our course…
"I have an additional stream of income from taking this course. I feel confident in using what I learned to help others I have a toolbox of processes to face anything" H C Salt Lake City, Utah
"I love what I have learned be in being my higher self". LB. Pleasant Grove, UT
"The concepts taught are spiritually centered principle for healing" A.F. Vernal, UT
"I grew so much in the course, I feel like I can help others now. B.N. Logan, UT
"I learned principles for my relationships. We are now empowering each other." I.R. Orem, UT
"I am much more grounded in principles in the light to use in healing arts now." S.S. Heber, UT
"The healing techniques in your course were wonderful for me and my family." B.B. Price, UT
To learn more and register for our FREE Demonstration Class, click on the button below:

---
Meridian Academy Hands-On Training
Instructors: Cliff & Judy Dunston
Do you ever feel that you would like to have simple and easy techniques for you own health care, for your family, friends and clients? Meridian Academy offers training and certification. For more information, complete the form below:
Get Notified:
Be the first to know… Contact us to be the first to be notified.