Judy Dunston
Certified Clinical Hypnotherapist • Certified Addiction Specialist
This is my story…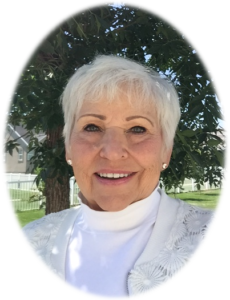 Judy has been a Clinical Hypnotherapist and a Certified Addiction Specialist since 1985 with 32 years of experience. She is also a Life Coach, Wealth Coach, EFT Coach, NLP Coach, Trainer, Speaker, Contributing Author with Christian Principles for Healing. Judy is very solution oriented and is dedicated to giving the client what is meaningful to them. She is honest and forthright and will offer principles to live by and show you "The How To". She will do the therapy for you, then do the therapy with you as you learn how to do self-counseling for yourself. It is a masterful process of success.
She has been schooled in the Institute of Psycho Maturation, Codependency, & Addiction Program Del Amo Hospital Codependency, & the Addiction Program at the Meadows Treatment Center, and the Hypnotherapy Institute of Utah. Judy uses many modalities and principles that bring her clients to a place of inner peace, maturation and an empowered life.
Who can benefit from working with Judy?
This work and spiritual education of healing is for anyone that wants to make the best out of the years that we are here on earth. It's for anyone that want to be their very best self-best early on so they can enjoy the rewards of using their strengths and getting the weaknesses worked out and healed. It is for anyone that wants to serve God better now being able to be more whole and complete and to make the world a better place and leave a wonderful legacy for their posterity and their fellowman.
I have seen many people find themselves and their relationship to their Maker and to serve Him better and gain self-respect and blaze a better path for their children to follow because of reconciling their own issues and feel the elation of becoming their own best self and have fulfillment and inner peace.
What ailments and/or issues can be addressed?
Family of Origin Issues
Reconciling the Past
Grief and Loss Issues
Inner Critic Healing
Self-worth Issues
Financial Stress Issues
Being Enough
Being Lovable
Relationship Healing
Communication Coaching
Symbiotic Bonding Traumas
PTSD healing
Sexual Trauma healing
Bullying Issues and Develop Empowerment
Healing Your Story
Rewriting Your Story
Self-Forgiveness and Forgiveness of Others
Learning and Memory Issues
Anger Issues
Shame Based Issues
What type of therapy does Judy provide?
Hypnotherapy
EFT tapping
Introspection Therapy
Re-decision Therapy
Spiritual Focuses vs Temporal Focus
Inner Child Therapy
Developmental Healing, emotional, mental, social spiritual
Meditation and Visualization
Empowerment Therapies
Financial Success Therapies
Be, Do, Have integration
Self-counselling tools and processes
Autonomy principles
Reframing Therapy
Spiritual Empowerment
Spiritual Gifts of Charity, Love, Cooperation, Kindness Empowerment
Wealth and Money Empowerment
Self-Care Routines & Empowerment
Discovering Your True Spiritual Self
The Intelligence of the "I am"
Charging Your Spiritual Battery
Creating What You Want Spiritual
Doing All Things for God
Spiritual Principles to Live By
Self-Forgiveness and Forgiveness of Others
Maturation of Emotional, Mental, Social, Spiritual, Financial, Sexually Wellbeing
Tools of Self Mastery
Learning and Memory Tools
Aligning Yourself with Your Mission and Purpose